Hotel

216 Lôžka, 81 Izba

HH Hinterglemmer Hotel GmbH & Co.KG

Reiterkogelweg 169, 5754 Hinterglemm
Hotel Alpine Palace - Feel royal, enjoy lässig!
In Austria's top Ski and hiking area Saalbach-Hinterglemm!
The Hotel Alpine Palace warmly welcomes you to your sports and active holiday in the laid-back ambience of the family run Wolf Hotel among the picturesque mountain landscape of Salzburg. Arrived in the warm, accommodating atmosphere you expect the highest level of amenities. Starting with 2 toque-crowned gourmet dishes, to adventurous sports moments.
FEEL ROYAL, ENJOY LÄSSIG!
Directly next to the Reiterkogel Cable Car in Hinterglemm, the Hotel Alpine Palace offers the perfect frame conditions for a varied sports and active holiday in the Glemmtal valley all year round.
The in-house ski and snowboarding school "Snow and Fun" at the Alpine Palace offers professional skiing/snowboarding instruction and ski/snowboard rental. Look forward to 270 top groomed kilometers of slopes, cross-country ski trails, toboggan runs or snowshoe hikes.
In summer a in-house sports program with certified hiking guides is offered, including mountain biking tours, tennis, canoeing, rafting, canyoning. Guided sunrise hikes to our private Wolf's cottage are also provided. From late May to late October, the Joker Card is included in the rate. This card offers many free benefits and discounts, including free use of local cable cars and buses.
When visiting one of the various themed restaurants, such as the traditional Bürgerstube or the cozy Rauchkuchl, we will spoil you with exquisite culinary masterpieces. Above all, the restaurant "Arte Vinum", which was awarded for the second time by Gault-Millau with two toques. The culinary delight is rounded off with unique creations from the "Woods" cocktail bar.
The stylish Alpine Palace Spa area with over 2.000m² features 9 different saunas and steam baths, infrared cabins, an indoor pool, a waterfall shower with an ice fountain, and various relaxation rooms. Outdoors, you can relax in a brine pool, in the hot tub, or in the Troadkasten, complete with Finnish sauna and a relaxation room on the first floor with a 360° view of the surrounding mountains. Our small Body & Soul team pampers you with high-quality spa and beauty treatments with luxurious beauty products. The fitness room includes Technogym equipment.
The Alpine Palace provides a wide range of toys and activities, as well as professional child care. 4 modern conference rooms are also available.
The family Wolf invite guests to their rustic mountain lodge once a week for a skiing day in winter or a mountain brunch in summer. With the GlemmArt Wood Workshops, Tesla rentals, e-bike rentals and helicopter tours, the Hotel Alpine Palace offers unique opportunities for an incomparable, personalized holiday, immersed in an inspiring blend of luxury, nonchalance and distinguished relaxation.
360° Hotel Tour:
www.hotel-alpine-palace.com/360_tour/hotel/tour_de.html
#alpinepalace
Izba/Apartmány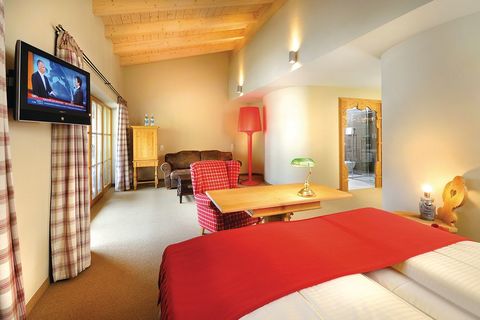 Deluxe double room
Double Room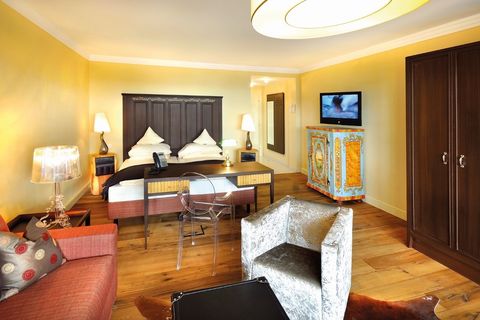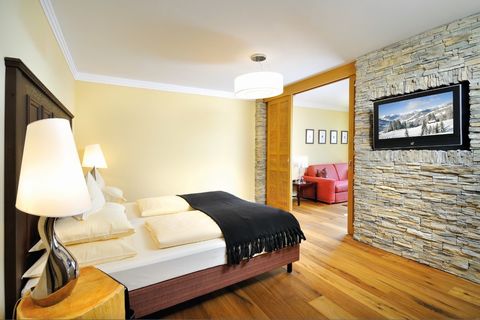 Junior Suite Deluxe
Suite


Themed suite silver
Suite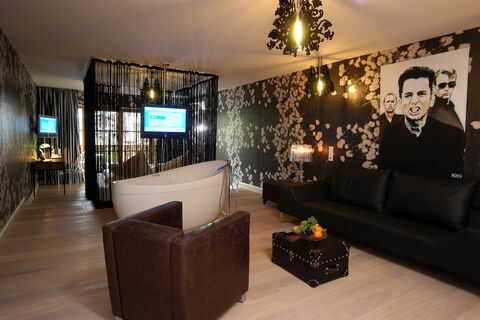 Themed suite black/white
Suite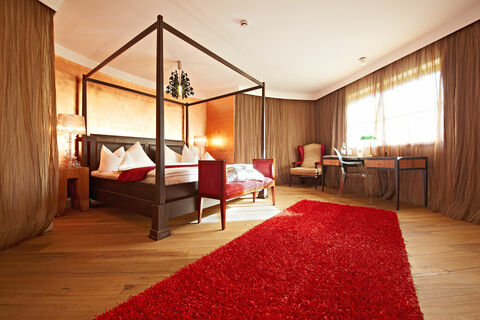 Family Suite Deluxe
Suite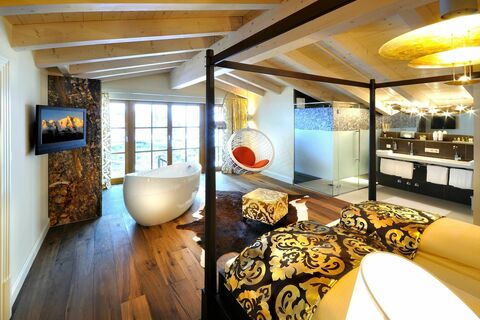 Videá
Ideal for your dream holiday in summer as well as in winter!
SportAktiv. Gourmet. Wellness - Feel royal, enjoy Lässig!
Dostupnosť
na požiadanie
k dispozícii
zatvorená
KW
Po
Ut
St
Št
Pi
So
Ne
44
1
2
3
4
5
45
6
7
8
9
10
11
12
46
13
14
15
16
17
18
19
47
20
21
22
23
24
25
26
48
27
28
29
30
KW
Po
Ut
St
Št
Pi
So
Ne
14
1
2
3
4
5
6
7
15
8
9
10
11
12
13
14
16
15
16
17
18
19
20
21
17
22
23
24
25
26
27
28
18
29
30
KW
Po
Ut
St
Št
Pi
So
Ne
18
1
2
3
4
5
19
6
7
8
9
10
11
12
20
13
14
15
16
17
18
19
21
20
21
22
23
24
25
26
22
27
28
29
30
31
KW
Po
Ut
St
Št
Pi
So
Ne
44
1
2
3
45
4
5
6
7
8
9
10
46
11
12
13
14
15
16
17
47
18
19
20
21
22
23
24
48
25
26
27
28
29
30
Ceny
Deluxe double room
(Double Room)
profesionálna osoba / za noc
profesionálna osoba / za noc
Junior Suite Deluxe
(Suite)
profesionálna osoba / za noc
profesionálna osoba / za noc
Themed suite silver
(Suite)
profesionálna osoba / za noc
Themed suite black/white
(Suite)
profesionálna osoba / za noc
profesionálna osoba / za noc
Family Suite Deluxe
(Suite)
profesionálna osoba / za noc
profesionálna osoba / za noc
Spôsoby platby
Cash, EC-Karte, different credit cards (VISA, Eurocard, American Express & Diners Club)
Poznámky
Exact prices on request via our Homepage
Podrobnosti
50618-000169-2020
Registračné číslo v súlade s informačnou povinnosťou podľa § 10 salzburského zákona o dani za ubytovanie
Hotel

216 Lôžka, 81 Izba

HH Hinterglemmer Hotel GmbH & Co.KG

Reiterkogelweg 169, 5754 Hinterglemm